"As an Amazon Associate, I earn from qualifying purchases."
Need tips on buying basketball shoes? don't worry we got tons of tips for you! Basketball shoes are designed differently from other shoes, it should give comfort, fashion and it should help to level up your game. Basketball shoes are also made to protect players from ankle injuries and other foot related injuries.  You should know as a basketball player what to consider when buying your  shoes because you are the only one that knows yourself well. The shoes with the best features and best suits you well, the better your performance will be inside the court.
Before buying a shoes, you should also consider your playstyle, position into the court and your capabilities. If you weigh like Shaq, you probably need a High-top shoes to protect your ankles. Point guard with height issues, need a shoes that will make them look taller. If you also want to dunk, you should consider buying lightweight shoes. You should also consider how the shoes weighs, and look if you are capable of wearing a high, mid or low top shoe. Whether you are a beginner or a pro player, please do follow our tips on buying basketball shoes.
High top, Mid top or Low top
Low top basketball shoes will help  to increase your agility and vertical, because it has lighter weight. If you are a guard inside the court, you should consider buying this kind of shoes. The best example of this shoes is Nike Air Jordan Legacy 312 Low
Mid top basketball shoes are for players who really don't know what position they are playing. Try AIR JORDAN 1 
High top basketball shoes are for players who have ankle issues. If you weigh like Shaq, if you are a center or forward, I suggest you to look for shoes like this. The example of this shoe is Jordan Air 1 Retro High
Comfortability and Cushioning
When buying a basketball shoes, you should make sure it is comfortable for you when you walk, run or jump. If you are not comfortable with the shoes you bought, it can degrade your performance inside the court. We also suggest looking for a shoes with a better cushion. 
Don't buy shoes that are oversized to you
Buy shoes with little allowance size or with the exact size 
Don't buy shoes that are too little for you, it will affect your game as well as your ankles.
Outsole of the shoes
This part of the shoes connects players from the court and is typically made out of rubber or a synthetic material. Basketball players need good shoes with good grip into the floor to make it easy for them to switch direction. We suggest considering the outsole of the shoes when choosing your basketball shoes.
Fit and size
Make sure your shoes have an allowance (one-quarter to one-half inch) between the big toe and the end of the shoes. It should fit you comfortably without feeling too snug or too loose. Make sure to choose the right size for you and how many inches you should add for your shoes size allowance.
For Women:
For Men:
Design
When choosing a design make sure it suits the color of your jersey and socks, actually it's up to you as well. Because when you choose a design for your basketball shoes, it describes your personality. Make sure you are comfortable with the design you chose.
Materials
What kind of material used to make the basketball shoes is one of the biggest factors that determines how long it would last. Synthetic mesh is one of the materials you should consider, it is durable, more comfortable and much more lightweight than leather. You can find shoes that are mixed with leather and synthetic mesh or canvas, or basketball shoes with only synthetic mesh.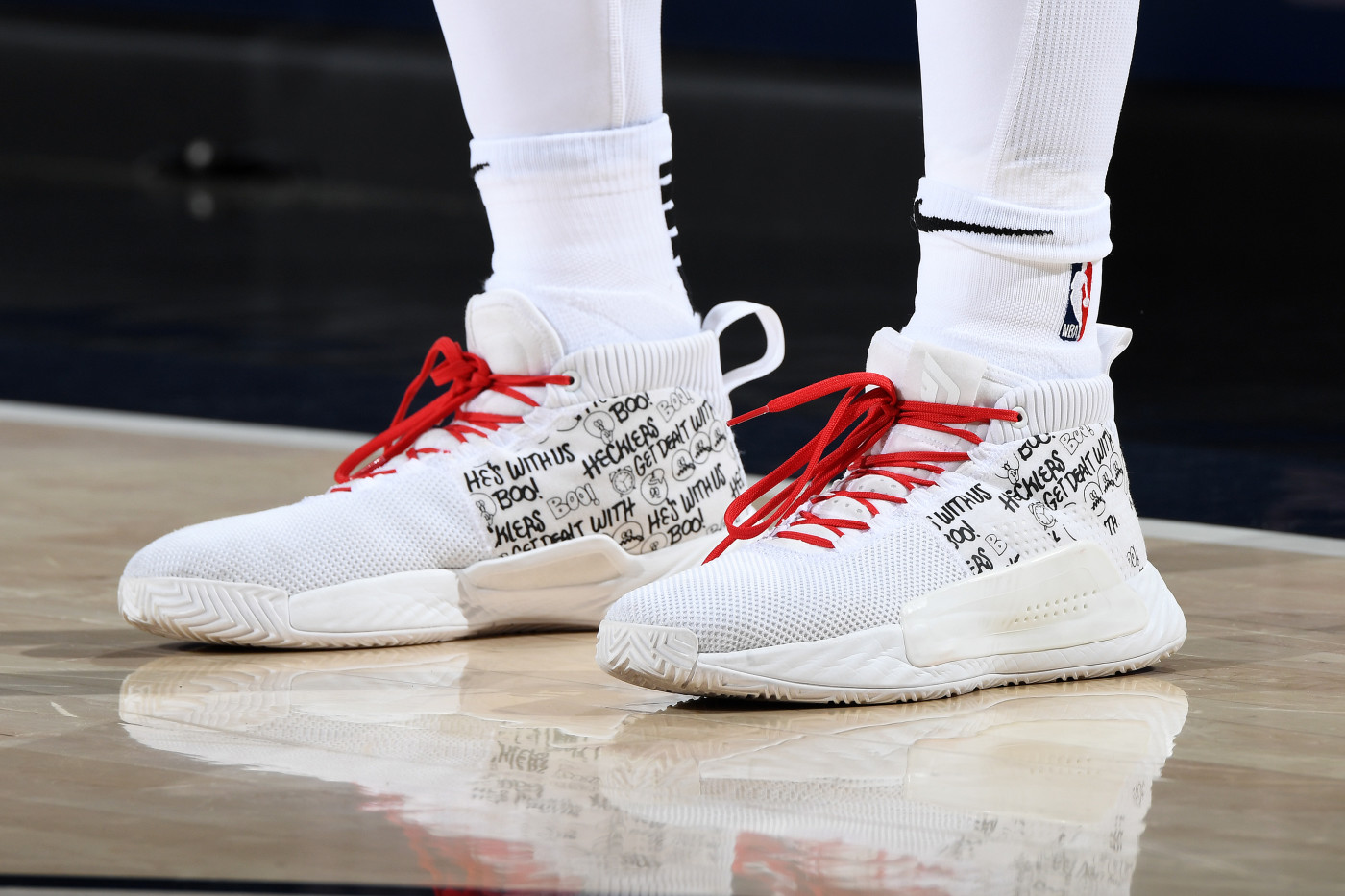 Original or fake
When buying a basketball shoes, you should also consider if your shoes are original or not. There are many business owners that sell replica shoes or class A shoes. Keep this in mind, if you have a little budget when it comes on buying a basketball shoes, do not ever consider buying fake ones, there are cheaper basketball shoes that are original. Buying fake or replica shoes will not only have an effect on your game, but also on your ankles.
Budget and brand
Consider what type of shoes you are going to buy when budgeting. There are cheaper original shoes, don't buy fake ones because it is more cheaper than its original price. Consider also what type of brand you want to buy, because some shoes are expensive because of its brand. Set a reasonable budget, and find a shoe that will fit your needs and as well as your budget. We suggest you buying our budget friendly shoes on our store.
We highly recommend you to pick the basketball shoes right for you. Following this tips on buying basketball shoes will help you in your future decisions. Basketball workouts and drills are equally important with the basketball shoes you will pick to level up your game.