Making a career as an NBA player is the primary aim and fantasy of each young basketball player. One of the best things to experience as a basketball player has your name in the NBA draft. But even if a player is having the best time in his career, everything can come to an end all of a sudden.
This is because many things happen in life that cannot be controlled by us. No one, not even the best athletes worldwide, can win any battle against death. Here is a list of the NBA players who died on the court. Read along to have an idea of their sudden demise and how they are still remembered in everyone's prayers. 
Zeke Upshaw (27th May 1991-26th March 2018)
Zeke Upshaw, a swingman for the team Grand Rapids Drive of the NBA G League, breathed his last on 26th March 2018 at 11.16 a.m. He passed out on the court during the closing seconds of a game at the weekend. Then he was shifted to Spectrum Hospital on a stretcher. He was 26 years old and died two days after he collapsed on the court.  
His career
He began his college basketball career with Illinois State. He averaged 1.6 points with the Redbirds in 100 games. Zeke graduated, along with apparel, merchandising, and design degrees. He has also played in Slovenia as well as Luxembourg internationally. For Drive, he primarily appeared in 75 games as a reserve and averaged 7.6 points.
He scored 11 points during the match he collapsed and helped his team earn a playoff spot with a win of 101-99 in its structured season finale against the Long Island Nets. He, who played his second season with Grand Rapids Drive, has been with Illinois State for three seasons. 
The tragic incident
On Saturday night, during the game, Zeke was on defense, and with few seconds left was coming out of a timeout. He was seen to trip over while he chased a player of Long Island Nets across the court. The video of the collapse of Zeke that shows him face down as well as motionless after passing out on the court is terrifying.
The game was immediately stopped by a referee and the medical personnel of the team were there right away. Has was carried to the nearby hospital and it is unclear if Zeke ever regained his consciousness. 
Reactions on his death
At his tragic loss, his entire Grand Rapids Drive team has been mourning. The owner of the team named Steve Jbara stated that Zeke's had a pleasant personality and was a huge representative of their team both inside and outside the court.
He also mentioned that Grand Rapids Drive was lucky enough to be the supporter of the 6.6-foot swingman's two seasons of dedication towards the youth as well as non-profits within their organization. The head coach of the Illinois State said that Zeke was a great man and he also expressed how heartbroken he was.
The league president Malcolm Turner mentioned that the community of G League was totally devastated by Zeke's sudden demise. According to him, the swingman was a fine young man who believed in himself. His uncommon determination was the key to his triumphant basketball career.
Many NBA players also expressed their sorrows after the news of his death came out. His current and former teammates also showed their condolences to his family during this difficult time. 
Conrad McRae (11th January 1971-10th July 2000)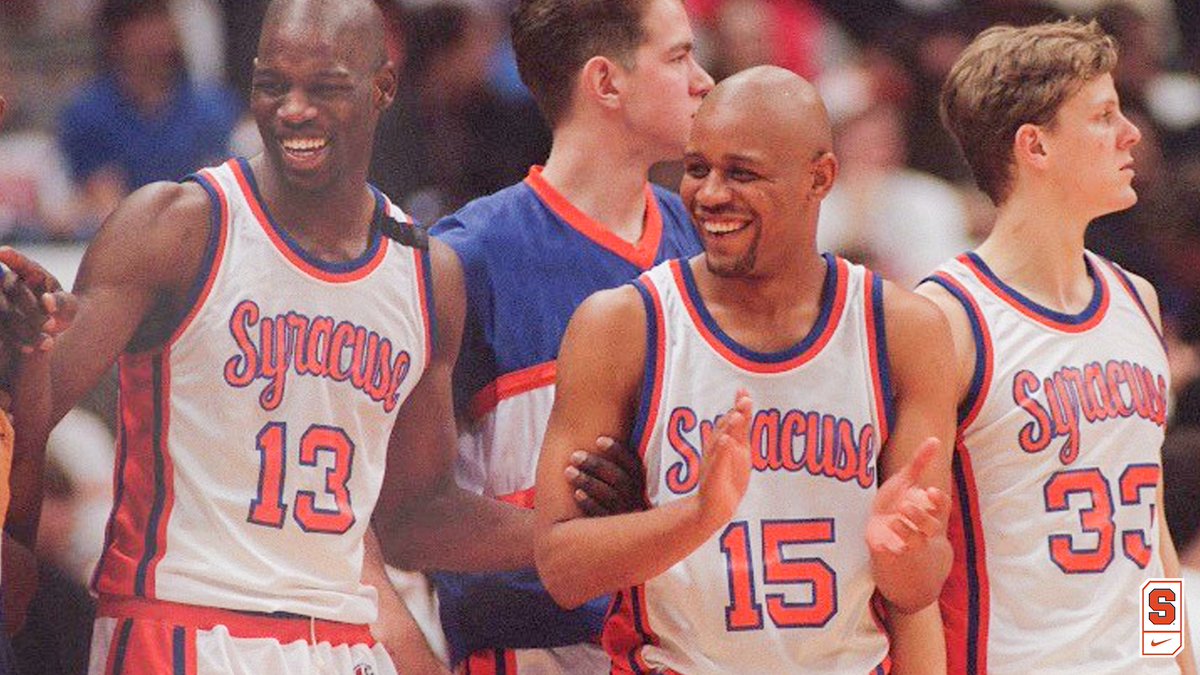 McRae, a well-known player in Europe who mostly played for the European teams as well as in the CBA. He was 29 years old when he died just before he fulfilled his desire to have a career in the NBA. McRae collapsed on the practice ground on 10th July 2000. 
His Career 
This 6.10-foot basketball made 11 points for Telit Trieste on an average per game. He has played in the Continental Basketball Association too. Unfortunately, he never got a chance to play with any NBA team as it was doubted if he could actually play well at power forward.
He was a Brooklyn native who played from 1989-1993 for Syracuse. He graduated in the year 1993 from Syracuse and then became famous at Brooklyn Tech. He averaged almost 13 points each game in the senior season.
During his college life, McRae became Washington Bullets' second round preference in the NBA Draft in the year1993. However, he did not play and from then he was professionally playing in Italy. He was a kind man and thus got the nickname McNasty. He was an excellent player who ranked 6th in the school history of the best shot blockers when he died.
He was also an All-Star on Turkey as well as Italy teams. In 1999, he signed a contract of 10 days with the Denver Nuggets. But before a home match against Golden State, he passed out. He needed to stay in the hospital for a few days. Thus his contract got terminated. 
The tragic incident
McRae was a center position basketball player who had past blackouts during many games. He was encouraged by the doctors to quit the game. But more than anything, he wished to have an NBA career. On 10th July 2000, he died of a heart attack while hooping. He was 29 years old then and signed a contract with the team Orlando Magic as a free agent.
All the players of the Summer League team of Orlando Magic were running side-line sprints. McRae was also practicing and suddenly collapsed. He was rushed to the Irvine Regional Hospital and Medical Centre.
All efforts for reviving him were in vain and he was declared dead after an hour. The medical documents obtained from his previous physician made it clear that he had a history of irregular heartbeat or a condition called idiopathic hypertrophic cardiomyopathy. It denoted that he has an enlarged heart and it could have caused his sudden demise. 
Reactions on his death
Jim Boeheim, the head coach of Syracuse Orange men's team was emotional and said that McRae was one of the nicest young players in the history of Syracuse. His death was unbelievably shocking for him. John Gabriel, the General Manager of Orlando Magic, stated that McRae's death came as a shock to him.
His prayers are with McRae's family. Mike Hopkins, who was McRae's teammate at Syracuse and graduated together in the year 1993 was taken aback when he received McRae's horrible death news. He was very much liked by his teammates as well as his opponents and everyone paid him respect for his death. 
Reggie Lewis (21ST November 1965-27th July 1993)
Lewis was the star of Boston Celtics, he is one of the NBA players who died on the court. After he passed out during a playoff match, the doctors made it clear that it was because of heart illness and also warned him that he will be risking his life if he played basketball ever again. He died on 27th July 1993, at the training centre of his team at Brandeis University, Waltham.
He was shooting baskets and passed out again. He was shifted to the hospital named Waltham-Weston and declared dead a few hours later. He died at the age of 27.
His career
He was in Dunbar High School. From there, he went to Boston's Northeast College. In the year 1987, Reggie Lewis was drafted in the 1st round of NBA draft by Boston Celtics with the 22nd preference. In his beginner season, Lewis played 8.3 minutes on an average each game and scored 4.3 points each game.
During his second season, one of the leading shooting legends named Larry Bird was not part of the entire season because of an injury. So he moved in and his scoring was improved to 18.5 PPG with a time of 32.3 minutes on an average each game. He was part of Larry Bird's starting line-up and after its retirement, he was Boston Celtics' captain. 
The tragic incident
In the year 1993, Lewis took the Boston Celtics in the playoffs against the team Charlotte Hornets. On 29th April, during the first game, he met with a heart problem that was previously undiscovered. He passed out on the court and after he regained consciousness, he showed dismaying dizziness as well as confusion signs.
Although he briefly returned in the game later, but was pulled fast when he struggled to keep up with other players. Thus he missed the rest of the playoff. His team lost 1-3 in the playoff series. On 27th July, he restarted his training.
At Northeastern, which was his previous university, he carried out fearful jump shots and passed out again. Unfortunately, he went into a cardiac arrest and could not survive the heart attack. 
Reactions on his death
Everyone was in shock. His funeral services have been among the biggest that ever took place in Boston. Many people were present to pay salute to Lewis when his body was carried to Forest Hills. Jan Volk, who was the general manager of Boston Celtics then, said that it was a bad time for them as Lewis was not only part of their team but also a vital member of their professional family.
It was a tremendous loss for them. After a few months of his death, one of his college teammates professed that they both used cocaine. The autopsy and cause of Lewis's death were investigated. 
NBA Players Who Died On The Court: Few other names
Maurice Stokes (17th June 1933- 6th April 1970) and HOFer Pistol Pete Maravich (22nd June 1947-5th January 1988) are the other two NBA players who died on the court. Stokes was 36 years when he passed on 6th April 1970 due to a heart attack. Maravich died at the age of 40 on 5th January 1988 due to congestive heart failure while he played a pickup basketball game in a gym in California. 
NBA Players Who Died On The Court: Bottom line
Just as we cheered our favorite NBA players when they were alive, we should take some time from our busy lives to celebrate them in death too. We should never forsake the unforgettable memories that they have provided us and make them last forever.