There are some debates that spark about who is better? Kobe Bryant or Lebron James? This is an interesting debate as a NBA fan, as a NBA fan we often ask ourselves, who is better? We compare rings, how many MVP awards they got, their stats, their high school stats, and their highlights. We became biased  without looking at their stats and comparing them in a systematic way. Today we are going to highlight the stats of "The Black Mamba and "The King".
Scoring
Lebrons field goal percentage is better than Kobe Bryant. Lebron averaged 50.6% field goal and counting, while Kobe Bryant averaged 44.7% field goal all throughout his NBA career. Their 3-point field goal is almost similar but still, Kobe is still little behind than LeBron. But Kobe Bryant averaged more free throws percentage than Lebron, Kobe averaged 83.7% free throw percentage while Lebron averaged 73.5% free throw percentage and can still improve. In total points, Kobe made 33,643 points all throughout his NBA career, while Lebron already surpassed Kobe with a total of 34,087 points made and while his career is still on progress, I wonder if he can surpass Abdul-Jabbar. Common NBA fans say that Kobe is a better shooter than Lebron, but the stats show differently if we weigh it in a systematic way. 
Rebounding
Even though Lebron is a little bit taller than Kobe, it does not mean we will not weigh them in this category, we are not comparing Andre Drummond and the 5'6 Isiaih Thomas here. 
Lebron James' career average is 7.4 rebounds per game, and still can improve, while Kobe Bryant's is 5.2 rebounds per game. Lebron still has an advantage on this category based on stats, and still  it shows when you watch both of them play.
Defense
In this category, many Lakers fans would not admit this because of their undying loyalty to the Black Mamba. Kobe Bryant is an overrated defender, and has been in several years. Lebron James is a good defender, we all know that. He can lockdown a player and chase down a player, admit it that you've seen much more Lebron chasedown blocks than Kobe. We recognize as well that Lebron is better when it comes to rim protection than Kobe. Because Lebron is a bit taller than Kobe, Lebron can manage to defend the rim easily. In this category, Lebron has more advantage than Kobe.
Clutch
Actually, LeBron James is one of the clutchest players ever, especially today and while he is in the Cavs with Kyrie and Love, but the Mamba Mentality is something we can never forget. Also, Kobe was incredibly accurate in the clutch, and he actually led his team to way more Championships and playoff wins. James is great in elimination games, but Kobe was always a cold-blooded reptile when the game was on the line.
Best Leader of the team
Kobe Bryant is an  ISO player, he is more focused on scoring more and better. Lebron James shows us his outstanding passing skills, he is more focused on winning championships.
Kobe averaged 4.7 assists per game all throughout his career, while Lebron James averaged 7.4 assists and can still improve. Lebron James always leads his team to the finals, he also played in the finals in eight consecutive years.With or without another superstar helping Lebron, he can still manage to make it through the finals and win some chips. While some opinions say that, Kobe Bryant can only win with Shaq, because they made 3 consecutive championships. But Kobe Bryant shows that he can still win a chip without Shaq, he won 2 NBA championships without Shaq. Lebron James is a good playmaker, while Kobe is a good ISO player. They have different types of plays but in this case, Lebron is still the best leader of the team.
Winning titles and Awards
Lebron played on 3 teams, first is his rookie year and drafted to Cleveland Cavaliers, 2nd is to the Miami Heat and after his contract with the Miami Heat he came back to Cleveland, 3rd/present he plays with the Los Angeles Lakers. Lebron James has many winning titles and awards and still counting, it includes, 4-times season MVP, 16-times NBA all-star  3-times finals MVP, 12-times all NBA first team, 2- time all NBA second team, 5-times All-Defensive first team, 2-times Olympic gold medalist, 3-times NBA finals MVP and he is the 2003-04 NBA rookie of the year.
While the Black Mamba who played with the Lakers for 20 seasons titles and awards are, 5-times NBA champion, 17-times NBA all-star, 1997 slam dunk champion, 2ND MOST POINTS SCORED IN AN NBA GAME (81 points), 12-times all defensive team, 12-three pointers vs. Seattle (most threes in a game), 2-times NBA finals MVP and 2-times Olympic gold medalist.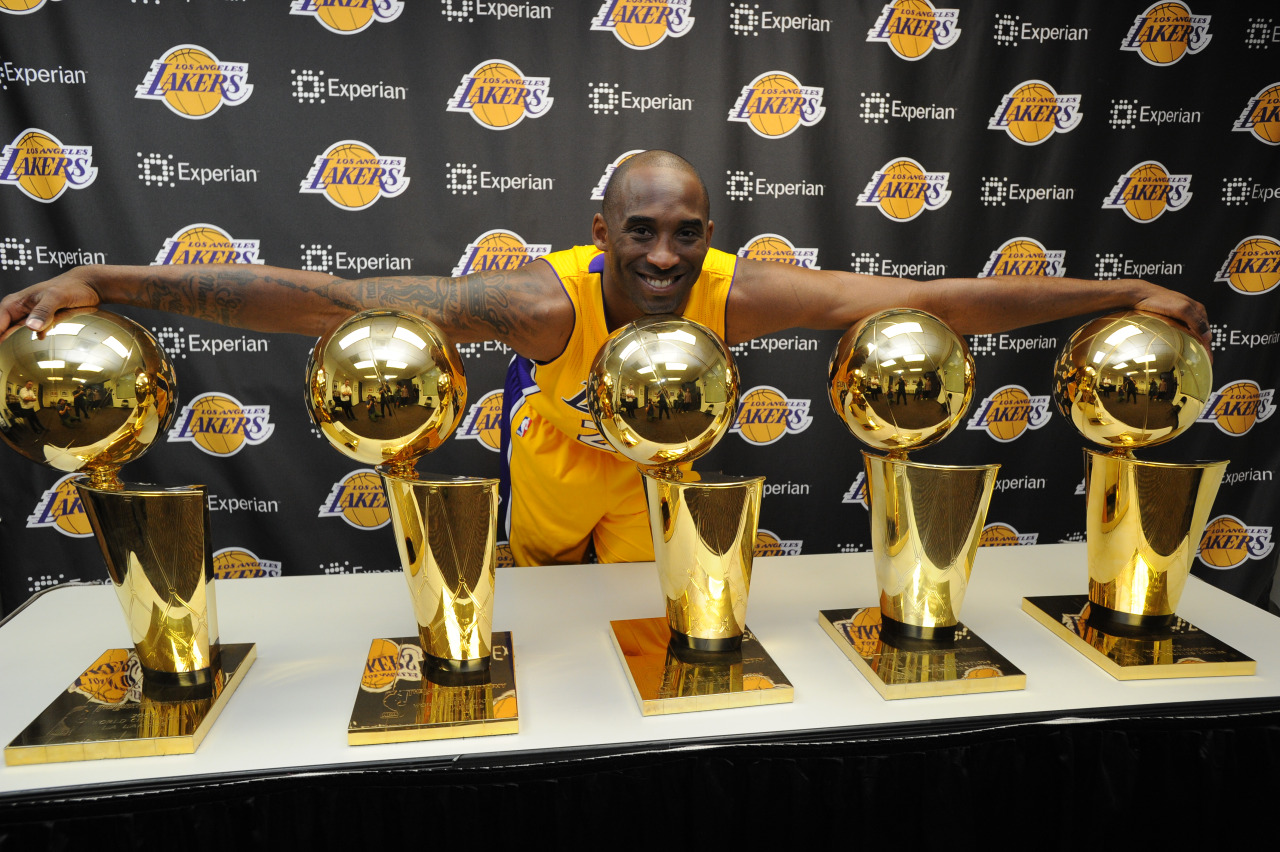 Conclusion
Lebron surpassed Kobe before the day Kobe died in a helicopter crash. Even though Lebron has better stats than Kobe Bryant, they both are still a good player and they deserve our deepest respect. They played in almost different eras and they have different kinds of luck. Still, in my opinion, Kobe Bryant and Lebron James is considered as one of the G.O.A.T (Greatest of all time).